The world is constantly changing and it can be hard to keep up with all of the new trends. However, some things have remained constant over the years, one of which being the fact that people love spending money on products they're interested in. However, what has changed is that they no longer only buy from brick-and-mortar stores.
Over the years they have increasingly shifted to online shopping for the sheer convenience it offers. The Coronavirus pandemic of 2020 has accelerated this trend in a way that no one thought was possible. Now online shopping is the norm. If your business has still not gone online, then it is safe to say that you are losing out on a large chunk of sales. You must immediately grow your business with digital marketing to stay competitive.
Most people have a general understanding that online marketing includes things like SEO, PPC ads, social media advertising, and content such as product reviews and webinars, but they may be short on details about exactly how those tactics can help them. If you are one of them, you need to understand how to grow your business with digital marketing.
Today, we will understand how you can grow your business with digital marketing and take it to new heights.
What is digital marketing?
Digital marketing is a powerful tool for companies to grow their business. It uses digital channels to promote a product or service and consists of strategies such as social media, websites, and video ads. It is an affordable and effective way to reach your target audience based on their location, interests, and preferences.
Digital marketing can help you reach the right demographic and be seen by countless people across the world. With no boundaries in terms of geography and technology, it allows businesses to connect with new customers all over the globe. The best part about digital marketing is that the results are relatively easier to measure – giving you more insight into the return on investment.
It will also help you to understand your customers' needs and desires, and then find ways to meet those needs and desires through your company's offerings. Thus digital marketing can be an effective growth strategy for your business.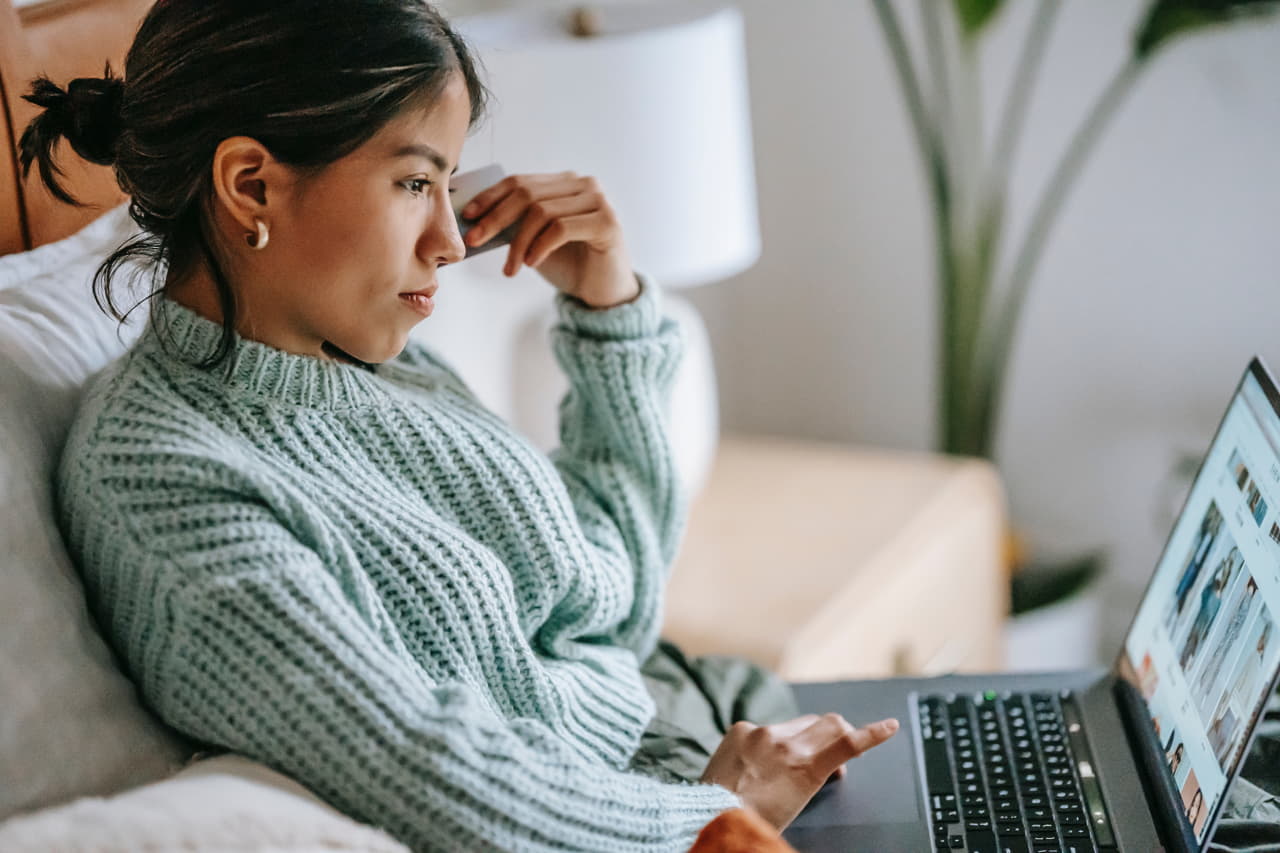 No matter how small or large your company is, you need to understand the basics of what digital marketing entails.
The Importance of digital marketing
In this digital era, it is more important than ever before to have a sound digital marketing strategy.
Why? The answer is simple: people are spending increased time online, and the number of people accessing the internet has skyrocketed. It's also easier to advertise to a targeted audience with digital marketing. You can use digital marketing tools to pinpoint your audience and deliver your message right to them.
Popular digital marketing channels
Digital marketing is the way to go when it comes to expanding your business. It is more than just one aspect of your company's marketing strategy – it should be incorporated into each stage of how customers interact with businesses (i.e. the customer's journey).
Achieving this means not only building strong relationships with customers but also finding more ways to get in front of them so they can interact with your brand. This interaction could come from several channels including social media, search engines, and other online platforms.
With so many different strategies, you will be able to reach a wider audience and learn more about your target audience's needs. Here are the most popular ones:
1. Search Engine Optimization (SEO)
Search Engine Optimization refers to techniques used to optimize websites to rank in organic search results on major search engines like Google, Bing, etc. The primary goal of this strategy is to get more traffic from direct visitors to your site. If your site doesn't appear near the top, potential clients won't know who you are and you won't be able to grow your business with digital marketing.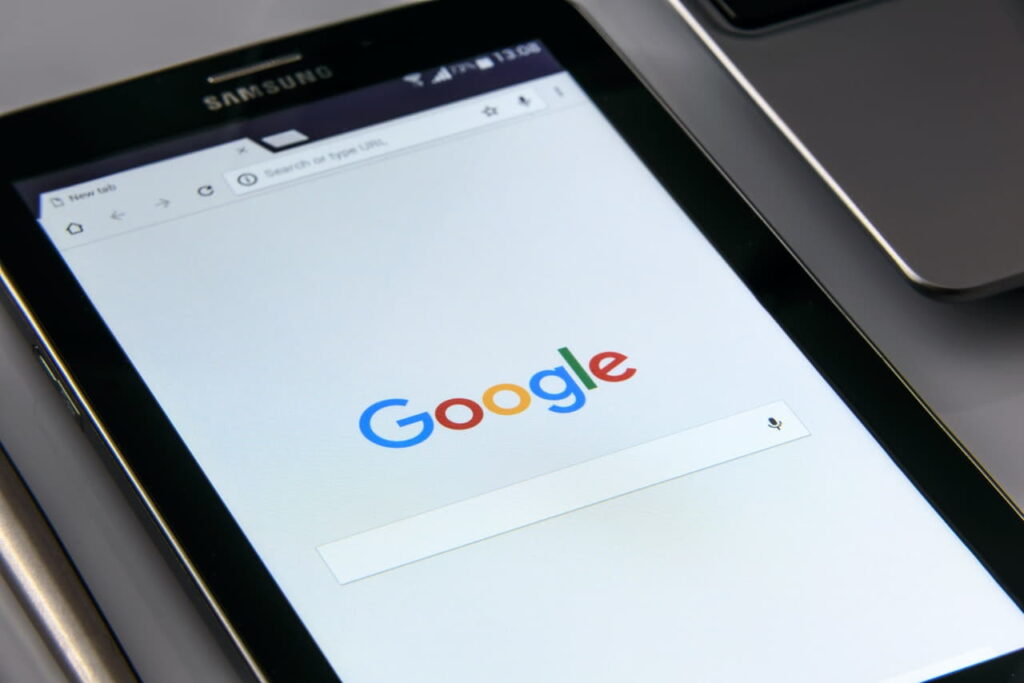 SEO is the go-to strategy for many businesses since it is an excellent source of free traffic and the results of SEO efforts are also long-lasting.
2. Social Media Marketing
This one is pretty obvious. You use social media such as Facebook, Twitter, and Pinterest to share news and information with friends or the general public. By doing so, you can drive more prospects through those channels to your website. Social media sites have become increasingly important for small businesses because they provide a quick and easy method of gaining exposure.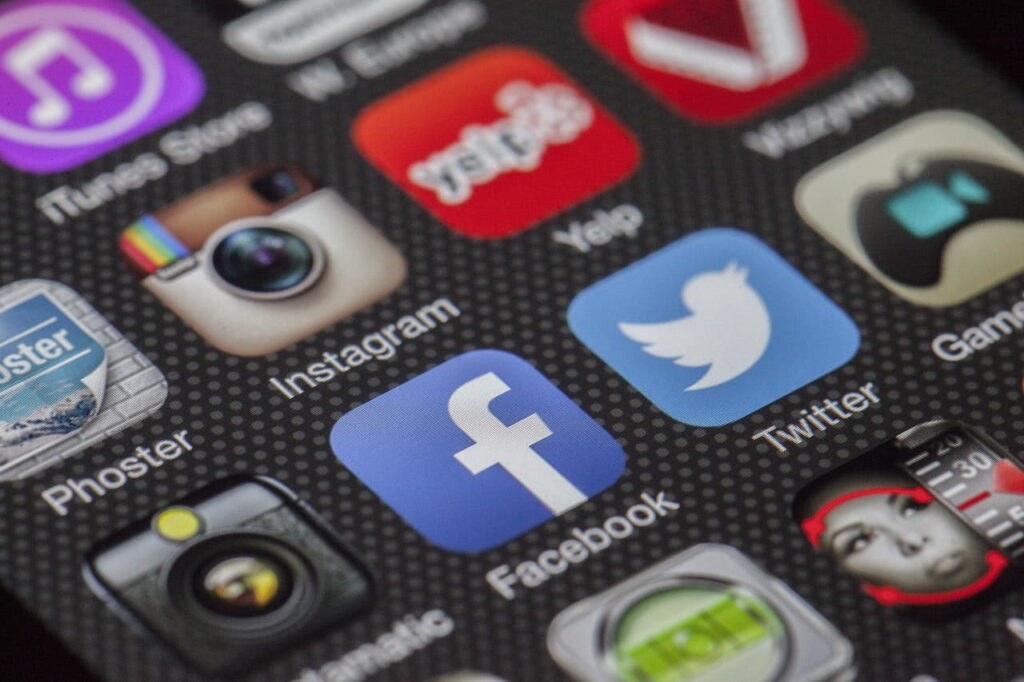 If you want to grow your business with digital marketing, you must have a strong presence on social media. This is one strategy that you just can't ignore.
3. Online advertising
Online ads are a great way to get your product in front of the masses. There are many ways to advertise products and services online, including through text ads, video ads, banner ads, and display ads.
The most popular online ad networks are Google Ads, Facebook Ads, and Instagram ads. Use online ads to grow your business with digital marketing, and find new customers like never before.
4. Content Marketing
Content marketing is a combination of content creation, effective communication strategies, and distribution methods similar to traditional advertising methods. The goal of content marketing is to create useful and valuable content at scale which will attract, engage and retain customers over time. An effective content marketing effort takes many different forms including blog posts, case studies, articles, white papers, ebooks, infographics, and webinars, among others.
5. Email Marketing
Email marketing has been around since the beginning of time and it is one of the most cost-effective ways to promote your business or product online. It remains relevant to business owners today because most consumers still receive their newsletters via email rather than opening spam folders.
With today's technology, you can reach hundreds of thousands of people in minutes for less than $100 per month. If done well, email marketing has the potential to get even better results and increase revenues for companies huge and small.
6. Mobile Marketing
Customers these days use their mobiles for doing everything online and you need to have a mobile app or reach them via SMS, WhatsApp or Telegram if you want to grow your business with digital marketing.
Targeting mobile users is a great way to limit lost sales due to a lack of attention from customers. Therefore, if a company doesn't have an effective mobile strategy it could be losing out on revenue. Mobile use continues to increase both at home and work so this is becoming more important.
7. Inbound Marketing
Inbound Marketing refers to methods that focus on attracting visitors instead of forcing them to come to you. Inbound is an advanced level of content marketing because it's about creating great content and getting other websites to notice it by linking back to it.
The first step is understanding what your options are. You can start by utilizing search engine optimization to help with online searches. You can also use social media to get the word out about your business. Next, promote your website with pay-per-click ads so that people can find you when they search for products or services like yours. Lastly, establish a mobile app through which users can interact with your company and make purchases, if appropriate.
Digital marketing may be new to you, but these seven strategies are proven ways to increase sales and improve rankings on Google. Use them wisely!
Advantages of digital marketing
Digital marketing has been around for a while now, but it's becoming more and more popular with every passing day. For many companies, especially since the Coronavirus pandemic struck in 2020, digital marketing has become the go-to strategy for growing their business.
Regardless of whether you are looking for brand new customers, retaining current ones, or driving more qualified leads – digital marketing can help. Here are some compelling benefits you will get when you grow your business with digital marketing.
It will help you get ahead of competitors: In today's world where competition has increased significantly, making sure that your brand gets noticed by customers is vital for gaining market share. This in turn helps you stay ahead of others and gain more clients. The key here is that your company needs to build a strong reputation among consumers and be visible to them at all times. Digital marketing makes this convenient.
Better reach: Digital marketing has no limits for demographics or countries as they can be targeted from any country on earth. It allows you to know where your target audience is located in the world, what they are looking for, and how to reach them. By utilizing digital marketing channels, you can increase your reach by targeting specific groups of people who are more likely to become customers.
Connect with customers where they are: They say "the more you give, the more you get," and this is true for business as well. To grow your business today, it is important to use digital marketing strategies that will allow you to connect with customers wherever they are. It may be through email, social media, or mobile apps.
Connect directly with customers: Today, people prefer to read reviews on websites rather than visit brick-and-mortar stores. So how do they find out about your products? What better way than via social media platforms like Facebook and Twitter! Your business website should also offer ample information about your products so potential buyers can make informed decisions. Digital Marketing allows you to interact directly with these prospects without needing to spend much money on traditional advertisements.
Reduce wastage of marketing budget: Your marketing budget is probably one of your most precious resources. To make the best use of it, you need to know what you're aiming for and how you'll measure your success. That's where digital marketing comes in. It allows you to track each stage of the customers' journey and understand where you may not be reaching them. You will then get an idea of what content works well across different channels. This is especially important when you start running more than one campaign at once.
Disadvantages of digital marketing
We have already discussed several advantages of digital marketing. However, there are some disadvantages that you need to be aware of.
It is expensive! If you want your brand to reach as many people as possible, you may have to spend quite a bit of money on advertising. You need to invest in a variety of tools if you want to make sure your message gets out there. That doesn't mean you have to go all-out with an ad budget; however, you do need to find what works best for you. This could involve testing different platforms or apps until one click converts better than another.
Not everyone likes to shop online. And some folks just prefer the feel and experience of shopping at a brick-and-mortar store. So, if you're looking to attract more people from this group, it's important to consider adding physical stores to your marketing mix.
Digital marketing needs technical know-how and special tools that only a few marketing experts can handle. It requires new strategies as well as methods to meet the growing challenges involved in the field.
Digital marketing takes time to build, so don't expect overnight success when you try to grow your business with digital marketing. But if you put the right strategies in place, over time you'll see positive ROI.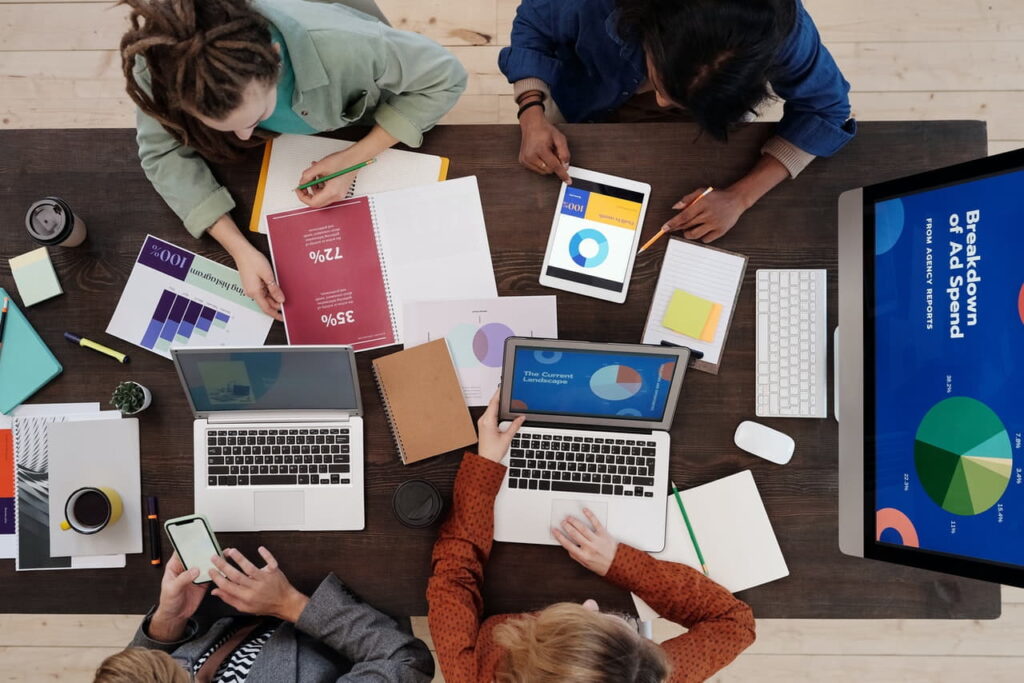 Should you grow your business with digital marketing?
Countless marketing strategies can be used to grow your business. Digital marketing is one of the most powerful methods that can be utilized, giving you the ability to target specific groups of people or specific geographical locations. With these methods, you have access to instant feedback and the data that is collected helps to optimize your campaign for maximum profit.
The question is whether your product or services can be marketed well digitally. If so, then you have no reason not to do it as online marketing gives us immense benefits which cannot be rejected any longer. It's now easier to reach out to the targeted audience and promote business at a faster rate compared to before.
If you're looking for a way to market your business without breaking the bank, you must grow your business with digital marketing.
---
Frequently Asked Questions
Is it important to have a website or blog as part of my digital marketing strategy?
A website or blog is the backbone of any digital marketing strategy. It is important to have a website or blog because it will provide you with an opportunity to show your company's identity and offerings in a much more convenient way.
It helps in branding your company, generating leads, increasing brand awareness, and converting visitors into customers. Because of its ability to provide a highly complete overview of available services and products, it makes the business look more professional.
Which platforms should I use for my business to grow?
A lot of platforms are available for businesses to grow. There are different ways to choose which platform is best to grow your business with digital marketing.
Here are some ways that you can use to decide what platform is right for your business:
1. Find out what types of products or services your company offers and find a social media platform where they would be interested in seeing those posts.
2. Consider how many people you want to reach with your product or service and see if a certain social media platform has a larger audience than others.
3. Find out which platforms have specific rules that make it easier for the company to thrive on their website, like SEO requirements, community engagement, etc.
4. Find out if the company wants to grow its brand by using certain social media platforms or would they prefer just a homepage on that specific platform thus building some credibility in the industry quickly.
Having all these things under consideration will help decide which social media platforms are best for a business and make it easy for you to manage advertisers, content writers, etc.
How can digital marketing help my company grow?
Digital marketing is an important part of the marketing mix and it helps in growing your company's revenue, customer base, and brand awareness. Regardless of whether you are looking for brand new customers, retaining current ones, or driving more qualified leads – digital marketing can help.
Because of its growing popularity, digital marketing has become a hot topic in oral and computer communication. To allow companies to use social media for their different purposes, most industry experts predict that it will grow exponentially over the next few years. So you need to grow your business with digital marketing if you want to make it ready for the future.
Should I hire an agency or do it myself?
You can certainly grow your business with digital marketing on your own, but you also have the option of hiring a digital marketing agency
There are many benefits of hiring an agency for your project, but the best thing is that you can choose to outsource or not. You can get a lot of value from an agency in terms of design, content, SEO, and PR services. Also, they can provide best practice guidance and project management so you get your website completed as fast as possible.
On the other hand, agencies will charge consultancy fees for their services which is understandable because it takes time to work on such big projects as websites. Also if an agency gets involved in your budget then they should be able to provide complete service quotes with a visibility report that highlights important metrics specific to their efforts (which will help determine performance).